Dface'saddo (basquiat)''red' Very Rare Limited Edition Print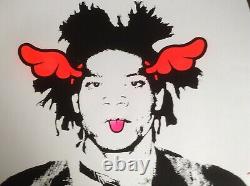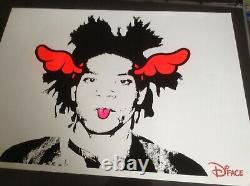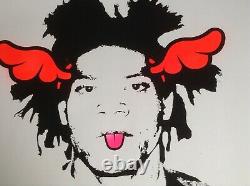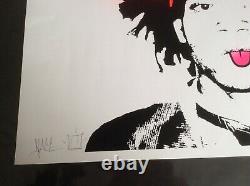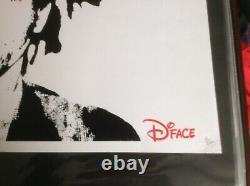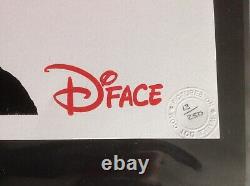 It was released before the Edition from Stolen Space. SADDO' was based on the famous artist Jean-Michel Basquiat. It is a signed screen print with hand finishes by DFace. A Classic image by one of London's most celebrated graffiti artists. It is Signed by DFace with a traditional doodle and l have never seen this colour with the Disney imaged DFACE Name before and this makes it even more of a collector's item.
There was a POW Edition as well as a Stolen Space Edition of these'Saddo' Prints, however there were only 250 in total of these prints ever made. I presume that is why there were 5 colourways (Red, Blue, Purple, Orange, Pink) with 50 prints made of each colour way. There is therefore an Edition of ONLY 50 Red Saddo's in existence.
It is signed by the artist on the bottom left corner and numbered and stamped by POW on the bottom right corner. This print has been stored flat in a professional portfolio in a smoke free environment and is in Great Condition never having been framed. Please feel free to ask any questions.