LIONEL 1901700 YORK TRAIN MEET OCT. 17,2019 VERY RARE Limited-1 / 75 NEW IN BX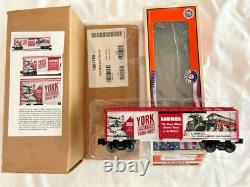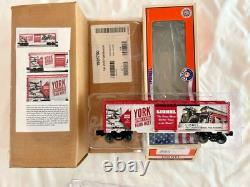 Over all very clean and looks barely run. Think about it some of the 75 people had to test run it on their set!! It's a reality of life. What's left in tact and NEW condition is what's left and that's where the value is.
Contact me if you want to discuss it. We are aiming for you to have experience that brings you back to us again. We are only human and we do our best to deliver a happy experience. We believe in building relationships for the long term.
So reach out for anything you need. Have time stop in to see our other items!
As we know vintage trains and. Are a great hedge against inflation.