Ramones Skateboard Deck Set Very Rare Limited Edition With Bag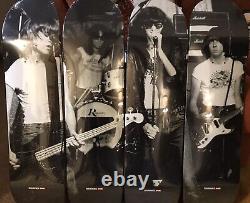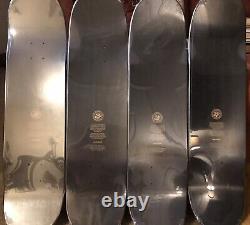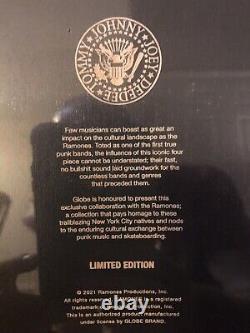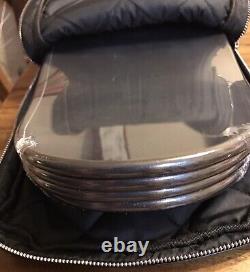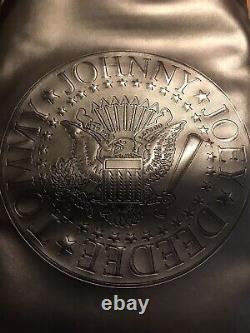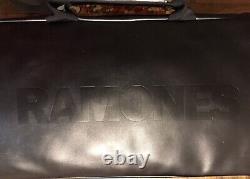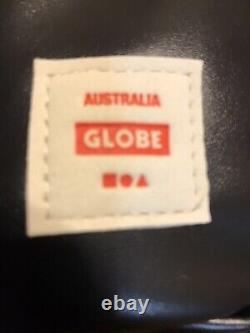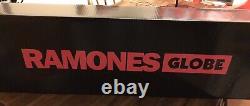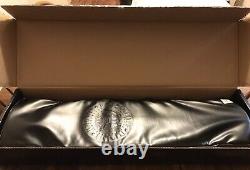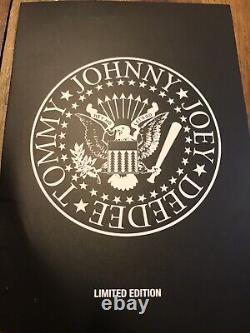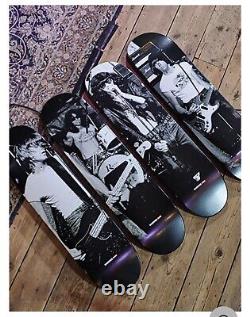 This is a VERY RARE limited edition Ramones skateboard set. Made by Globe, the set includes four separate skateboard decks featuring each member of the original Ramones lineup. New in box-includes carrying case (designed to represent their back leather jackets), box, and each deck is still shrink-wrapped.
Very cool and very collectible! The Ramones Collector's Set includes four limited edition 8.25 decks, featuring Dee Dee, Tommy, Johnny and Joey Ramone mid-performance at CBGB's in 1976, captured by photographer Bob Gruen. Decks are constructed from Resin-7 Canadian maple and come in an embossed and quilted carry case, inspired by the Ramones' iconic black leather jackets.
Display these boards, store them, hang them on your wall, or skate them. 8.25" x 32" x 14.25wb.